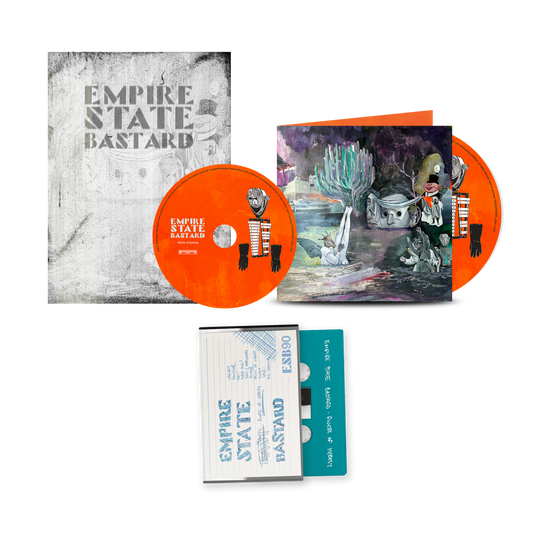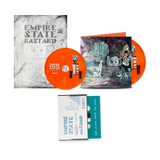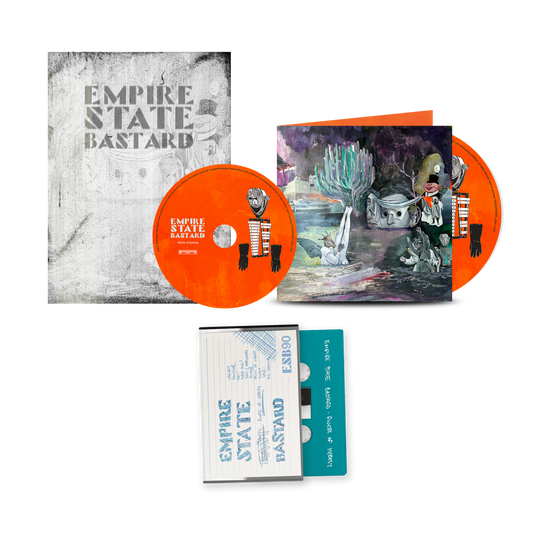 Empire State Bastard
Rivers of Heresy CD + Cassette
Pre-order included
Disponibilità:
Seleziona stili per disponibilità
A decade ago, Simon Neil and Mike Vennart would be found sitting on the back of the Biffy Clyro tour bus sharing the most extreme, confrontational or just downright twisted music they could find. Simon had always had the name Empire State Bastard lurking in the back of his mind if he ever formed a sickeningly heavy band, leaving Mike with the challenge of writing music that could live up to that moniker. Now the results are ready to be unleashed with the news that Empire State Bastard will release their debut album 'Rivers of Heresy' on September 1st on Roadrunner Records.
Sprawling across the alt-metal landscape, the record's songs hit like a full-throttle collab between Siege and Slayer ('Stutter', 'Palm of Hands'), toy between mathy chaos and grindcore ferocity ('Blusher', 'Sold!') or lurch with slow motion stoner rock menace ('Sons And Daughters').
It's a sound which calls for an exemplary drummer, so they called upon the best: Dave Lombardo of Slayer, Testament, Dead Cross and more. His performances are akin to a runaway train just about staying on the tracks, the propulsive rush of manic fills and fleet-footed double-kicks pulverises and grooves in equal measure.
Rivers of Heresy CD
1cd, standard 10-track album housed in a 4 panel digisleeve with matt finish, includes a 8 page booklet.
Rivers of Heresy Zine CD
1cd, standard 10-track album housed in a 24 page zine including exclusive Empire State Bastard's content.
Rivers of Heresy Cassette
Recycled teal shell with J-card printed on both sides, housed in a clear plastic case.
1. Harvest
2. Blusher
3. Moi?
4. Tired, Aye?
5. Sons And Daughters
6. Stutter
7. Palms Of Hands
8. Dusty
9. Sold!
10. The Looming