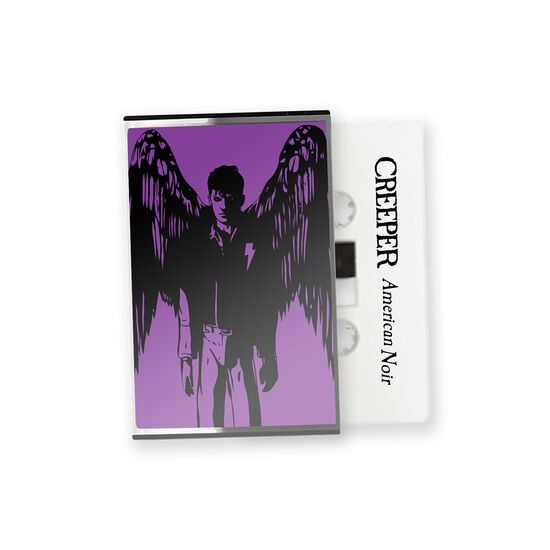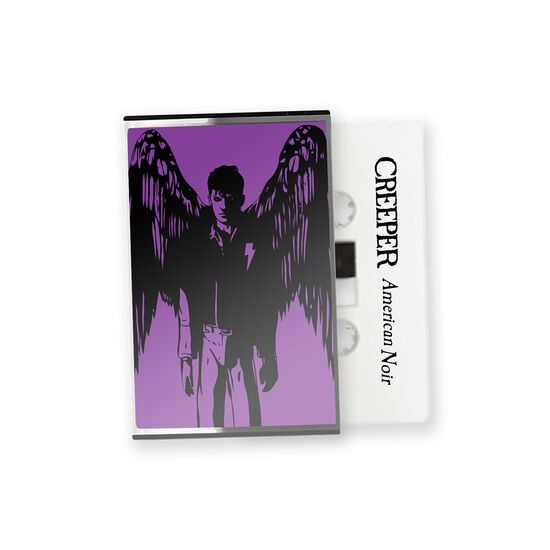 Creeper
American Noir - Roe Cassette
Price reduced from

€ 7,99

to
€ 6,39
Creeper store exclusive
Limited to 300 copies worldwide
This white cassette features alternate Roe artwork on the case.
The product images on this page are mock ups, so the final product may differ slightly.
CREEPER are set to release the new EP 'American Noir' on July 30th via Roadrunner Records. The EP represents an epilogue to the narrative told in their critically acclaimed, Top 5 album 'Sex, Death and The Infinite Void' and is released almost a year to the day of the album's first anniversary. 'American Noir' is a requiem to the album's central character Roe, which explores his partner Annabelle's grief and desolation following his death.
Frontman Will Gould commented, "This new EP is comprised of material we'd written over the course of the last album. Lavish and tragic, it tells the story of the days following the death of our protagonist Roe. Beginning with 'Midnight' you'll find Hannah and I experimenting with our voices together like never before."
Tracklist:
'Midnight Militia'
'Midnight'
'America At Night'
'Ghosts Over Calvary'
'The Drowning Room'
'One Of Us'
'Damned and Doomed'
'Frozen Night'