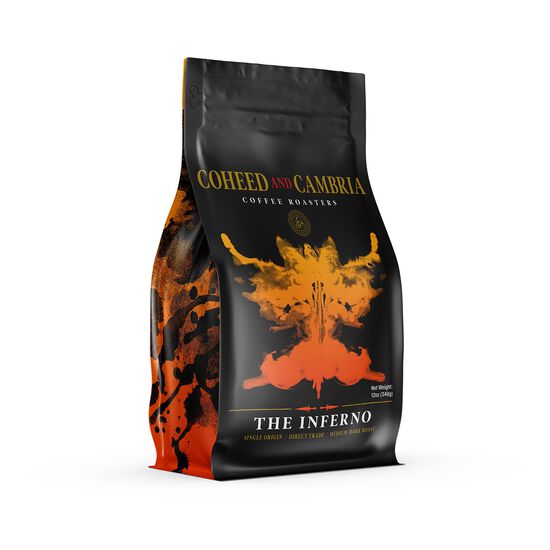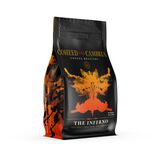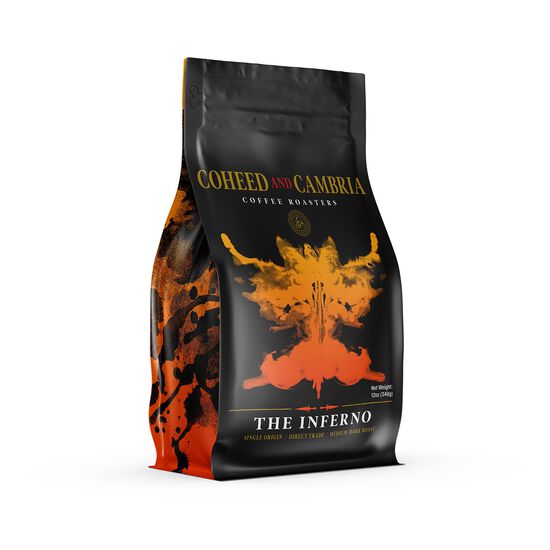 Coheed & Cambria
The Inferno Ground Coffee
Prezzo ridotto da

€ 30,00

a
€ 24,00
Rebellious Spirit. Single Origin. Guatemalan Coffee from the Huehuetenango Region. Naturally processed with tasting notes of almond, dark chocolate, & black cherry. Direct Trade.
Cloud Roasted at 465F drop temp.
Region: Guatemala
Packaged in 12 oz bags.
Our partners' proprietary roasting process levitates the beans on a bed of hot air, keeping the beans moving and not scorching on hot surfaces. The sole use of hot air greatly increases the rate of heat transference to the beans, creating a cleaner, more aromatic roast free of bitter tasting tars.
Gluten free. Cocoa free.