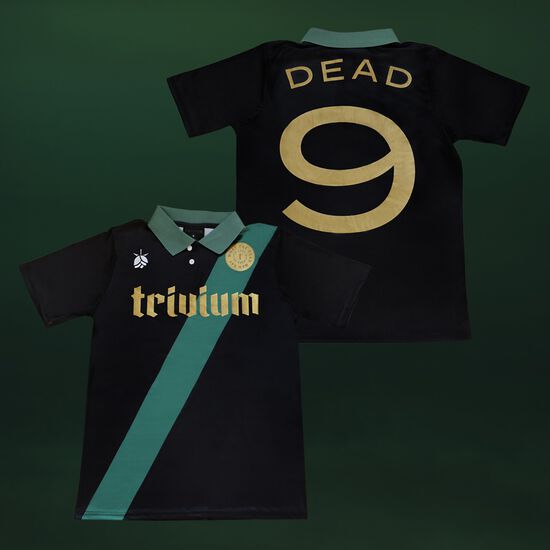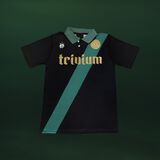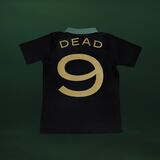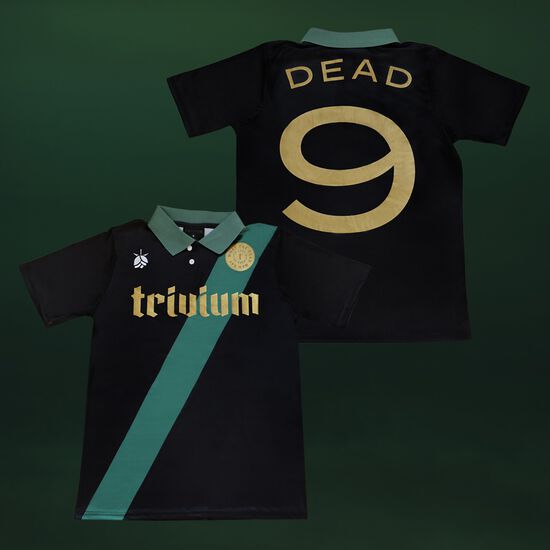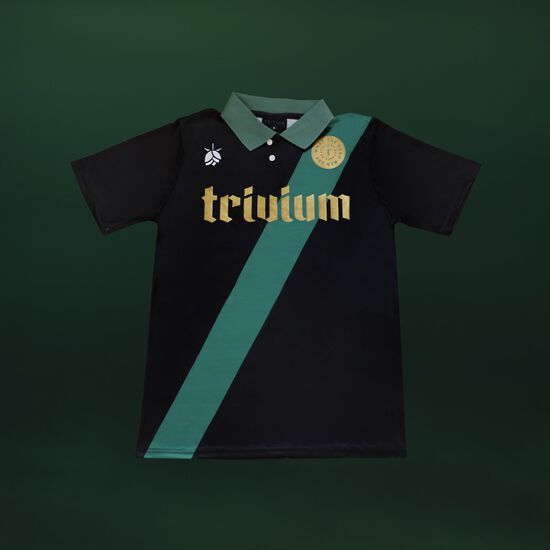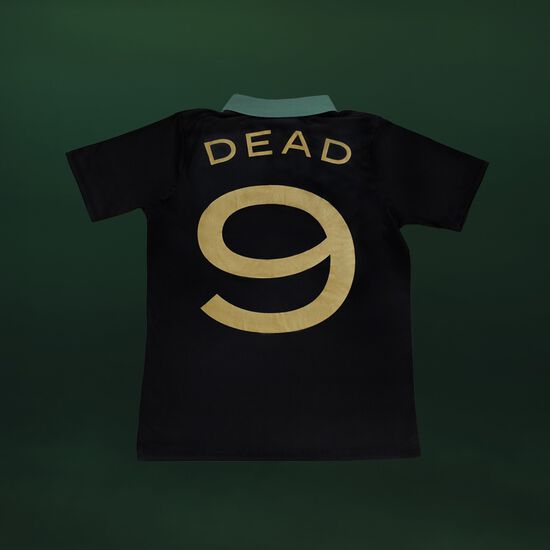 Trivium
Dead 9 Soccer Jersey (Black)
Prezzo ridotto da

€ 55,00

a
€ 44,00
Disponibilità:
Seleziona stili per disponibilità
The Trivium 'Dead 9 Soccer Jersey (Black) features a gold 'trivium' logo on the front of the jersey with a blue line going through it. The back features 'Dead' in gold with the number 9 underneath. This design is on a black soccer jersey.
Please note this item is expected to be available to ship to customers from December 10th.